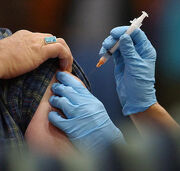 Episode for Monday July 6, 2009
Show Notes
Edit
Palin Gate
Google or Microsoft could hold NHS patient records say Tories
Russia Warns US Of "Imminent Failure" Of World's Ability To Feed Itself
UK swine flu can no longer be contained
Air France Flight 447: A detailed meteorological analysis
The Difference Between Diesel and Gasoline Engines
Air France Plane Didn't Break Up in Flight, Investigators Say
ABP spint garen bij dood Michael Jackson
Broader Unemployment Rate Hit 16.5% in June
The Great American Bubble Machine
Ground the Airbus?
Swine flu jab for all after virus toll alert
Russians order Flight Changes, after Massive Magnetic Shift downs Airliners...
Analysis: Air France crash mystery deepens
MSNBC Interview
Check out our new website! NoAgenda.SquareSpace.com
Donate Today To The No Agenda Armory!
Other Links
Edit
Show Link:
Direct Download:
NoAgendaChat.com Episode Chat Log: