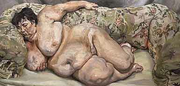 Episode for Saturday May 24, 2008
Show Notes
Edit
Is it summer yet? Adam starts off with his cool new wireless network USB xcvr and alternatives to Skype and other new phone technologies. John gripes about giving speeches to today's audiences because of new wireless tech. "Hello Mr. President, can I call you Bill?"
What do people talk about in the Netherlands? Adam ends the list with football, so John gets cranky and steers us to Iceland, some travel tips, puffin and... sheep. Are there yaks in India? Adam veers off to Google's new 'search labeling'. John thinks it's a scam - who do you think you're working for?

We're off to Financial Times and Moody's AAA ratings on bogus investment vehicles. After a year, Moody blames the whole thing on... John is gobsmacked. Why? [Ed. This story gets the CM Seal Of Approval]
John brings up the media's reaction to Hillary's call for an assassination attempt on Obama. Here's an interesting analysis of her comments, with some history to back it up. Who will be the Democratic nominee? John won't take any bets. Adam thinks this whole Hillary gaffe will just "blow over." Adam asks, "Where are the SNL comics when we need them?" John has a theory of the media's take on the whole thing.
Adam questions current election contributions and finds some strange donations. John solves the mystery of all the cash donated so far. More arguments about the democratic party's current position, the media and campaign funding ensue. Are the TV commercials worth what they're paying? Why is Adam worked up about detergent?
John asks, "What do fashion designers have to do with computerized phone polls and focus groups?" Adam retorts and quotes Steve Jobs, then brings up Mondale / Ferraro and the difference between talking as a candidate and as a real person. Say, what happened to Jesse Ventura?
Somehow we get sidetracked to TV producers and actors and "Boston Legal." Adam and John argue about TV shows and how the real money is made -- syndication and DVDs.
Adam's been searching for the new sensory straw for boxed wine. John heads into a new wine dye, Mega Purple. It may affect wine in a positive way. What is Parkerized wine? John thinks this is a scandal and this new dye is used in premium wines as well.
Speaking of scandals, Adam switches to pharmaceuticals, how their patents are running out and how to gouge the public. John jokes about the absurd copyright lengths in the US. What does this have to do with Sonny Bono? Now we're copyrighting art grand masters. Adam brings up some interesting facts about Picasso's work. Who alive can get $33.6M for one painting, "Benefit Supervisor Sleeping"? John wants to get Larry Lessig on "Cranky Geeks" to discuss this copyright mess.
This episode lives up to its name - it has absolutely no agenda whatsoever.