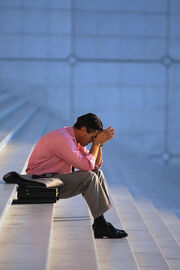 Episode for December 20, 2008
Show Notes
Edit
From Gitmo Nation East and West, it's No Agenda! Adam leads off with the #1 rock group of the lowlands from *Patricias's TV show.
John brings up an old column, "Liars, cheaters and thieves" in response to Adam's rowdy kids. Follow the logic - this leads to riots?
Adam has some fun with airport security. John counters with 2 good books - Sinclair Lewis' "It Can't Happen Here" and (author unknown) "Life And Death In Shanghai"
Let's discuss equating Obama with Hitler and the *President's creative bookeeping. How does Wall Street fit in?
Adam brings up the undersea cables that were cut last week. 14 countries lose international internet access.
John discusses the controversies surrounding Obama's selection of cabinet and inauguration personnel. More on Obama and Hitler.
Is the military involved in "illegal" DUI checkpoints? This is disturbing.
Looks like the Earth's magnetic field is flipping. Oh, no, it's the 2012 end of the Earth doom and gloom!
What is all this mess about a digeredoo and barren women? *Watch out, Nicole Kidman. Not bagpipes!
One word - Tamiflu.
Let's look at the Reuters News internet pages. Hmmmm... *More junk that's not news. Where's the real news?
Why bother travelling when the Pound is equal to the Euro? *Don't come to London, there's nothing to see.
We don't want an educated public. Don't bother wasting the 10,000 hours.
It's time for a new world order. Good, since no one knows the name of the Secretary of State.
Will OPEC jack the oil prices up again? We'll see what Obama can do about it. Har!
Don't miss the Federal Government employment internet / radio advertisement!
"The Greatest Depression" - look for it soon in an interest rate near you. Here it comes, listen to John's scenarios.