Summary
[
]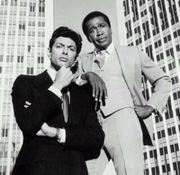 Episode for February 1, 2009
Show Notes
[
]
From Gitmo Nation East (where the Brits are grabbing the pitchforks and torches) and West, it's No Agenda!
Jack Welch is everywhere. Obama screwed up by saying, "It's going to get worse before it gets better."
First Presidential order of business, let's violate the other orders.
Don't mess with the IRS or creditors, unless you like junk and lawyer mail. Who's the crook here?
We delve into the stimulus package, is Obama saving jobs or creating them?
Let's send Joe Biden out on some "useful" tasks. Har!
It's dinner time, we'll eat at Zuni. Hope you like oysters. Hey, is the wine guy here?
Thank the Governor of CA for the "Health Tax" line item on that dinner ticket.
More on Jack Welch, we guess he's not "TV appropriate."
Homeland Security and FEMA camps, a prize winning combination.
Gordon Brown in the morning, and rioting in France.
It's commercial time, call your doctor! John has his way with Super Bowl ads.
Adam takes us back to Davos and the trade show fest.
Let's visit Ban Ki-Moon, Sec'y Gen. of the UN and Shimon Peres. What a conference.
John describes the tens of thousands of motor scooters in Taipei, and the red juice. Betel Nut juice, woo-hoo!
The United Nations, the "Law Of The Sea," and Hillary Clinton. I'm the boss of 7/10 of the globe!
John describes the book that was sent around the world. You'll have to listen to this one. Creationism, anyone?
Now John wants to go back in time and take the steam train from York to Newcastle. [Ed. 116 km.]
Back to dinner - the winner. We go to Limon, a Peruvian restaurant. Peruvian corn. Wine on tap and it's pretty good.
Next, we eat at Coco. You'll have to listen to the tale of the cheese and the maitre d's feet.
Adam explains sparkling tea and the golden star.
Listen to Adam's story of how he met Patricia. I would have never guessed.